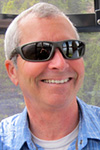 Recreational Equipment, Inc.
Brad Brown is the Senior Vice President of Digital Retail for Recreational Equipment Incorporated (REI).
Since 1998 he has held positions as VP of Information Services and Corporate Purchasing and VP eCommerce & Direct Sales at REI. In his current role, Brand is responsible for REI.com, REI-outlet.com, Mobile offerings (m.rei.com, shopping applications for both iPhone and Android platforms, and the REI Snow Report) and a Direct Sales team in Sumner, WA.
Brown serves on the Board of Directors for Bikes Belong Coalition and Shop.org, the digital division of the National Retail Federation. Brown holds a BA in Accounting from Central Washington University and an MBA from Seattle University.