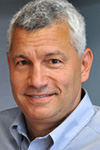 David Dwek is CMO at Metaverse Corporation, an online retailer of art reproductions: prints, framed, and on canvas. As such, he is responsible for more than a dozen sites including: FulcrumGallery.com and FramedArt.com.
Previously, David held senior marketing roles at four IR Top 500 Companies where he was responsible for between $15 million to $150 million in annual sales: electronics retailer Etronics, CD/DVD brick and mortar retailer Trans World Entertainment, housewares manufacturer Lifetime Brands, and surveillance retailer Brickhouse Security.
David is an expert at driving non-branded traffic through paid and organic search, increasing customer engagement, maximizing customer value, and building a powerful online brand.