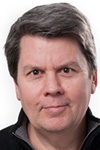 Sr. Dir., Ecommerce Marketing
David Witzig is currently the Senior Director of eCommerce Marketing at Sportsman's Guide. Sportsman's Guide® is a premier outdoor sporting goods, ammunition and shooting accessories retailer located in St. Paul, Minnesota.
David started his career at EMI Music and worked in a variety of senior management roles over 17 years including National Sales Director for Capitol Records. In 1996, David started his career in eCommerce and digital marketing at NetRadio.com where he helped pioneer the convergence of streaming media and eCommerce. David helped grow NetRadio.com into the leading Internet radio network of the time. In 2000, David became the Senior GM of Online Entertainment for BestBuy.com. He created industry-leading merchandising programs for entertainment software including the first-ever digital download music card, the first-ever in-store preorder service of entertainment software and he engineered a highly-successful strategic partnership with NetFlix.
In 2007, as the Senior Director of Marketing & Video at ShopNBC, David developed ShopNBC.TV as a best-in-class video website featuring a 24/7 live TV stream and thousands of archived video content clips. He also created the first-ever vCommerce strategy (Video Commerce) for the home shopping industry. vCommerce merges web video content with eCommerce conversion.
David has also held senior level positions at a variety of national retail brands including Bluestem Brands (Fingerhut/Gettington) and Christopher & Banks. David is a frequent panelist and speaker at industry conferences.