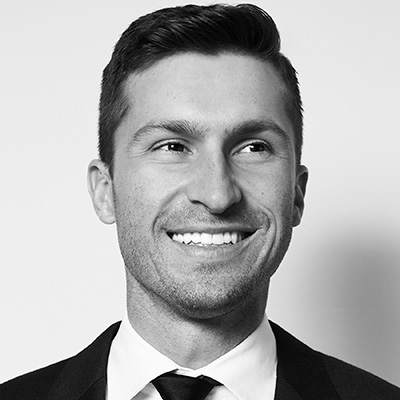 Head of Retail Innovation
Healey Cypher is an eBay technology evangelist and leads the Retail Innovation group for eBay, Inc. Healey joined eBay in 2010 with the acquisition of Milo.com where he was VP of Business Development and responsible for relationships with the largest retailers around the United States. Shortly after the acquisition, he served as the Chief of Staff of Global Product Management for eBay Marketplaces.
Healey is recognized as a leader in the retail space, hosting Next Generation of Retail Stores session at SXSW Interactive 2014. He is often interview by top-tier media including CNN, Fast Company, USA Today, Inc. magazine and The Washington Post.
Healey's passion is for retail innovation, and he spends a significant amount of energy pulling together technologies from teams within eBay, Inc. to form new and unparalleled user experiences in the physical retail world. Prior to his tenure at eBay and Milo, Healey worked as a consultant in New York City, and is an alumnus of the Wharton School at the University of Pennsylvania. He is from Nebraska, but spent a majority of his early life in Riyadh, Saudi Arabia.