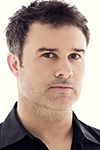 Executive Director and CEO
Joe Barrett is the CEO of Sandbox Studio, a market leading resource for the production of commercial photography, videography and creative content, with studios in Manhattan, Brooklyn, San Francisco, Los Angeles, Portland (OR) and Memphis that support a national scope of operations.
Prior to joining Sandbox, Joe held Chief Officer and Board positions at companies ranging from privately held, venture funded organizations to publicly-listed multinational corporations, including SynchroNet Marine Inc. (Founder & President, Software Services in the Maritime Transportation Industry), Moulin Global Eyecare (COO & Executive Director, Eyewear Multinational), Automoblox Company LLC (CEO & Partner, Toy Manufacturing and Retail), and B4 Strategies, Ltd. (Managing Partner, SME Management Consulting). He lives in Denville, New Jersey with his wife and two children.