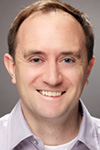 Head of Customer Success and GM, Organic Search
Will has over a decade of experience in search, analytics, marketing and site experience technologies. He has led products and customer success at BloomReach since its inception, working closely with many of BloomReach's top e-commerce customers.
BloomReach makes your content and products more discoverable with applications for organic search, site search, and digital marketing and merchandising. BloomReach's customers represent more than 25% of the Internet Retailer 100.
Previously, Will was Director of Product Management at Clearwell Systems, a pioneer in search and analytics technology for corporate and legal applications. Prior to that, he worked in product marketing and management at Juniper Networks, Netscreen and Neoteris. Will also spent several years building early-stage tech companies at Advent International and as a strategy consultant at BCG. He holds a BA from Dartmouth College and MBA from Harvard Business School.